loan mods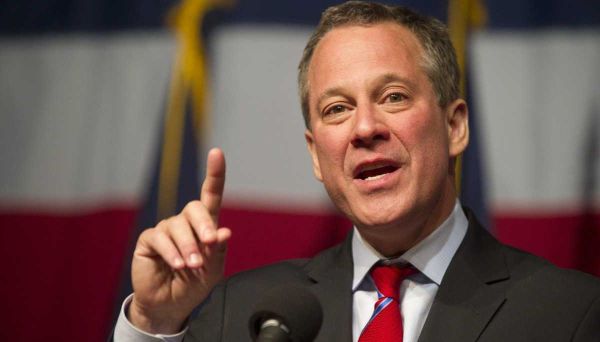 A deal does not fix the housing market; it only makes things worse by permanently entrenching all this systemic fraud into the U.S. legal system. It throws away the states' right to compensation at a time when they still don't have the slightest idea of the total extent of Wall Street fraud.
9Feb2012 |
JeffNielson
|
3 comments
|
Continued

Bloomberg had managed to find an anecdotal account of a U.S. homeowner who had actually shortened the term of their mortgage… but in the real world, for every U.S. homeowner shortening the length of their mortgage there are ten other mortgage-holders (twenty? one hundred?) increasing the length of their mortgage. Indeed the favorite "mortgage modification" being offered by the banksters to homeowners on the verge of foreclosure is to dupe them into refinancing over a longer term.
16Jun2011 |
JeffNielson
|
7 comments
|
Continued

The Federal Home Loan Mortgage Corporation (FHLMC), more known as Freddie Mac, will no longer offer its streamlined mortgage refinancing option this coming spring, the lender recently announced… Borrowers can still get the same benefits of the streamlined refinance mortgages through the Relief Refinance option, Freddie Mac's take on the government-supported Home Affordable Refinance Program (HARP) introduced in February 2009. The HARP is among the programs supported by the umbrella program, Making Home Affordable.
5Mar2011 |
admin
|
0 comments
|
Continued

In a new report entitled "The Title Crisis: Clouded at the Core", Foreclosure Intervention Specialist (and former Fannie Mae Broker-Specialist) Mildred Wilkins lays out what is really going on underlying the "fraudclosure" scandal. The report is a response to bank and government propaganda that the crisis has been "looked into and resolved," after the furor […]
19Dec2010 |
MildredWilkins
|
9 comments
|
Continued

I would wager to say that you have seen nothing like this presented before. That is because most so-called audit firms have not got a clue about what they are doing. They simply buy TILA/RESPA software so as to determine if the disclosure requirements were met. They have NO UNDERSTANDING of Predatory Lending and what can be offered by competent persons doing such exams.
4May2010 |
pulatie
|
71 comments
|
Continued

I receive phone calls daily and weekly from homeowners who have read these from sites, and are thinking that if they just do one thing or another, their problems will "magically" disappear. Others are Pro Se litigants, doing their own lawsuits instead of hiring attorneys. They want me to review their filings, advise them where they are wrong, or do Predatory Lending Examinations. I refuse to do this because I will not work with a person who does not have an attorney, and I am not an attorney and cannot give legal advice. The sad part is that in their filings, I can immediately spot so many errors that it is obvious that they should just start packing to move.
26Apr2010 |
pulatie
|
30 comments
|
Continued