consumer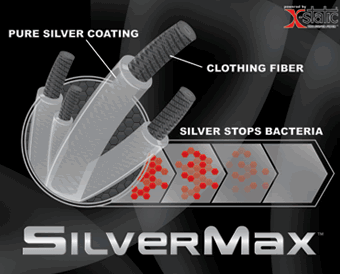 Hospitals, medical clinics, and all related facilities have already been rapidly incorporating silver-based anti-bacterial technology into more and more aspects of their design and equipment. With the emergence of "Super-Bugs", that process can only accelerate.
9May2012 |
JeffNielson
|
0 comments
|
Continued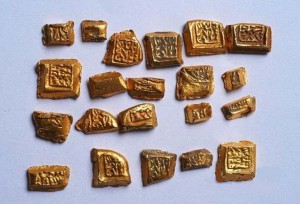 "It has been asked of me by several worried readers if all this central bank gold-buying is being done to stock-up on gold – merely so that the bankers can again crush the market by dumping all the gold they are currently accumulating. Here individual gold-holders can put their minds at ease…"
4May2012 |
JeffNielson
|
0 comments
|
Continued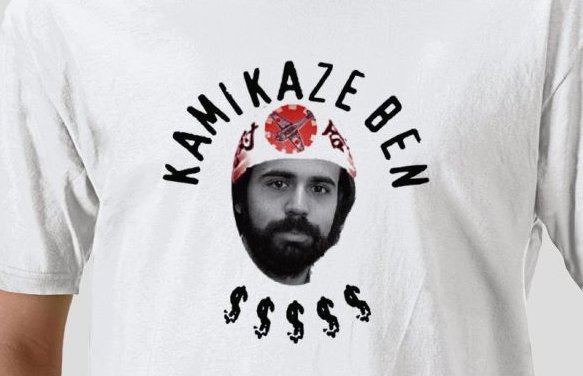 We don't need two decades of near-zero interest rates to prove the U.S. is an economic corpse. Defibrillating an economy with near-zero interest rates for 3+ years (and getting no response) is proof of death just like defibrillating a body incessantly for three years would prove it's a corpse.
19Apr2012 |
JeffNielson
|
2 comments
|
Continued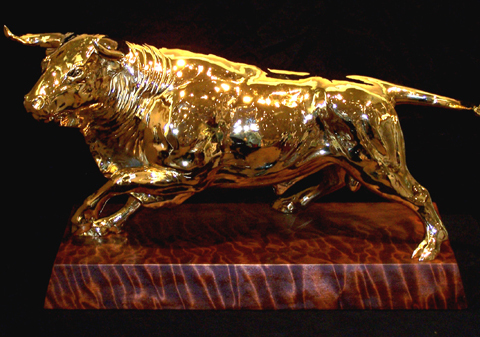 one very likely clue that we will be on the precipice of another banker-created crash is that gold and silver will begin to rally strongly without any identifiable cause for their strong surge in prices. To be more precise, the mainstream media (i.e. the propaganda machine) will not supply us with any "reason" for these soaring prices (other than pointing to their favorite scapegoats, the evil "speculators").
12Apr2012 |
JeffNielson
|
0 comments
|
Continued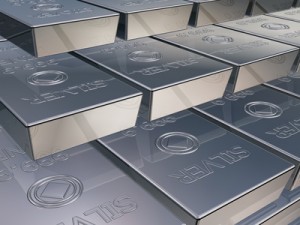 In 2007, Morgan Stanley paid $4.4 million after being accused by its own clients of only pretending to purchase bullion on their behalf, and then charging them "storage fees" on this imaginary bullion – a blatant act of fraud (as alleged). However, in 2012 while Morgan Stanley is once again charging its clients "storage fees" for the bullion they think they are buying for themselves, it is no longer even pretending to store any bullion on their behalf.
11Apr2012 |
JeffNielson
|
0 comments
|
Continued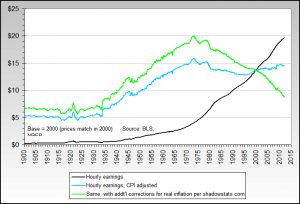 Our governments have been lying about inflation for the last 40 years as a deliberate means of hiding the 57% collapse in our standard of living. Meanwhile, the situation is more than reversed if you're one of the fat-cats at the top
2Apr2012 |
JeffNielson
|
4 comments
|
Continued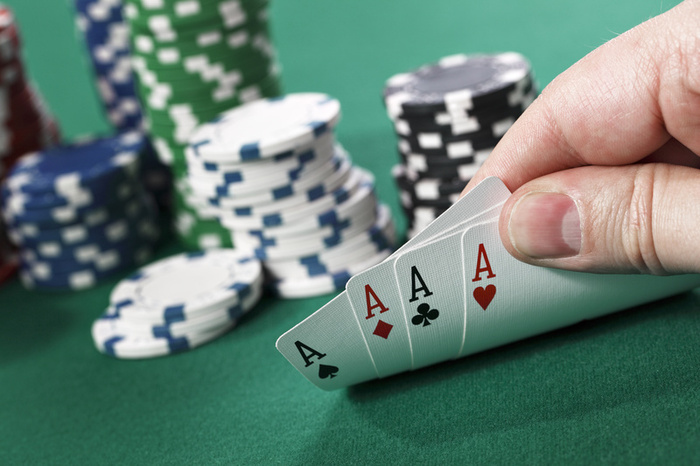 With the fruits of our labours preserved via the integrity of a gold standard, and with ordinary people not being brainwashed into incurring vast amounts of debt, the average citizen of a century ago was largely immune to the scams of the bankers. Not so today.
28Feb2012 |
JeffNielson
|
0 comments
|
Continued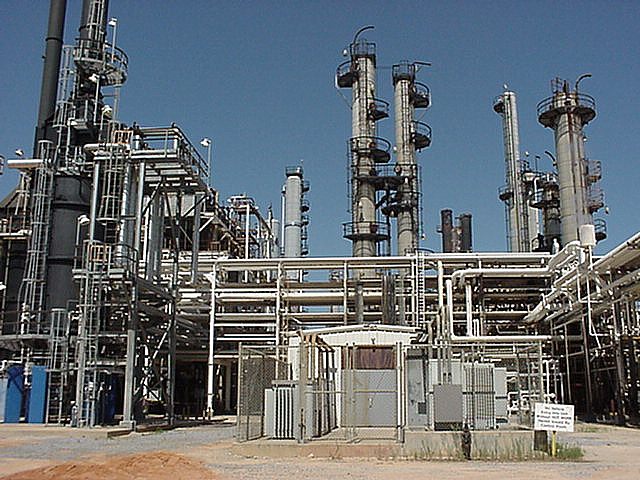 The statistical charlatans at work for the U.S. government can pretend there is positive GDP growth. They can pretend there is positive jobs growth. But they cannot pretend to consume energy.
19Feb2012 |
JeffNielson
|
1 comment
|
Continued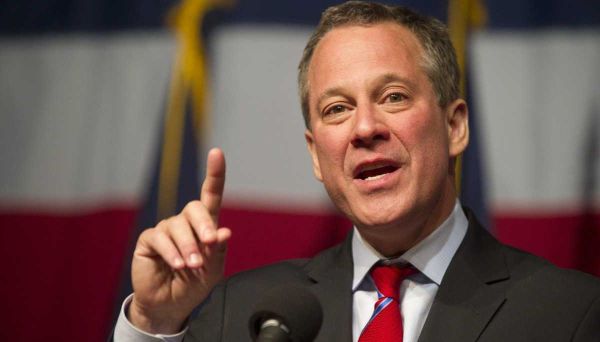 A deal does not fix the housing market; it only makes things worse by permanently entrenching all this systemic fraud into the U.S. legal system. It throws away the states' right to compensation at a time when they still don't have the slightest idea of the total extent of Wall Street fraud.
9Feb2012 |
JeffNielson
|
3 comments
|
Continued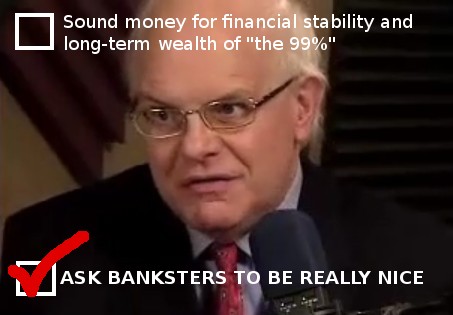 A gold standard does not "cause" depressions (governments do). However, at the same time, a gold standard is also not a magical, economic panacea. Specifically, imposing the fiscal discipline inherent in a gold standard will not lead to a good economic outcome in the hands of a corrupt government (i.e. one which governs for the benefit of the privileged few as opposed to the majority).
19Jan2012 |
JeffNielson
|
3 comments
|
Continued