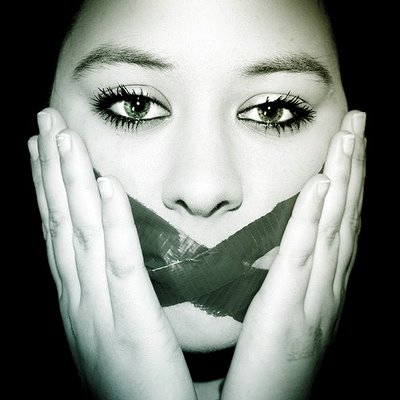 Convicted hedge fund Ponzi artist Keith Gilabert has lost a major tactical move in his SLAPP suit against Ann Logue, Aaron Krowne and the Implode-o-Meter last month (3/8/13) when the Federal District Court – California Central permitted Gilabert's voluntary dismissal only against Krowne and Implode.   That means that Gilabert still faces the main defendant, Logue, the author of the original "case squib" about Gilabert's hedge fund fraud (which he so sorely wants erased from public view and memory), over the truth of that article.
(See previous article for more background on the case).
Gilabert has been stymied because Logue had already filed an answer against Gilabert prior to his own filing of voluntary dismissal (on 2/22), and timely filed the special "anti-SLAPP" motion to strike (which is with prejudice, awarding costs).
This is the worst of all possible words for the pro se (read: "couldn't find a lawyer to front this Mickey-Mouse, frivolous, harassing lawsuit") plaintiff Gilabert — he has lost the ability to intimidate Krowne and Implode, but must still wage the suit he started, and in specific, come up with a compelling answer to Logue's anti-SLAPP motion, or he will be forced to pay the defense's costs.
Gilabert has in fact filed an answer, which (unsurprisingly) is completely juvenile, rife with question-begging (i.e., presumes Logue acted with malice) on practically every other line, and even includes fabricated quotes (such as on Page 4 where Gilabert writes falsely as if Logue said "lies on her blog are an issue of public interest.")  More seriously, even if Gilabert could find a specific fact that Logue was wrong about, it would not undermine the "sting" standard for libel, which dictates that a statement cannot be libel if the overall thrust of it (the "sting") is true.  Gilabert's reply to the anti-SLAPP conveniently ignores this argument — showing that his approach is still one of hoping to drown out the other side (and anything negative about himself) by being more vocal at "picking nits".
Meanwhile, Gilabert's convicted "co-conspirator" Justin Paperny is making it increasingly difficult for Gilabert to argue against the "sting" of truth, as Logue summarized it, since Paperny has publicly come completely clean about the scam and mended his own ways.
(We recommend watching the excellent Matt Damon film "The Informant" for a treatment of the sort of hair-splitting, endless-denying pathological lying demonstrated by Gilabert.)
A hearing will take place on 4/22 in which the anti-SLAPP (and Gilabert's counter arguments) will be heard.
The case is 2:13-cv-00578-GHK-RZ, Central District of California Federal Court.