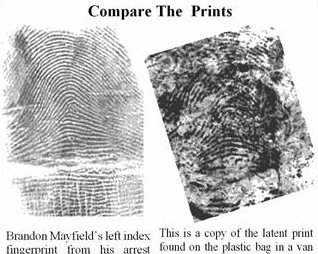 by Aaron Krowne
The story of the assassination of alleged militant Islamist al-Awlaki (also "al-Aulaqi") is no longer hot news, having happened way last-week-ago and been heavily trumpeted by the Obama administration a War-on-Terrorism "feather in their cap." The event has also (rightfully) been condemned by civil libertarians (though fewer than would likely criticize the same move if it had been undertaken by the Bush administration) as a disturbing transgression of constitutional rights [1].
The constitutional issues are pretty simple: al-Awlaki was a US citizen (who had moved to Yemen to do the whole radical Islam thing), and US citizens most definitely need to be arrested, charged, and tried before they are punished for a crime (as per the 5th Amendment). The Bush and Obama administrations have asserted a theatre-of-war "enemy combatant" exception, but there is no constitutional basis for that, nor would it legitimately apply to Yemen, which is simply a country where there are a bunch of "Islamist people we don't like" (similar to Pakistan) — rather than one where we actually have troops and/or an active military campaign (as in Iraq or Afghanistan).
The Obama administration asserts that it "has" information linking al-Awlaki directly to the Underwear Bomber, the ink-jet-printer cargo bombing attempts, and the Ft. Hood shootings — including (centrally) a finger print supposedly taken from some of the bomb paraphanelia. We are to trust the government that not only is this evidence real, but that it is substantial and correct, and that, even assuming all that, it is OK not to have to prove these characteristics in a court of law [2]! And indeed, most of the public is OK with this (especially Obama cheerleaders).
But I wonder if that would still be the case if the public had good reason to question the fidelity of some of the government's "best evidence" in cases of alleged terror, particularly now that the lives of US citizens are on the line due to this new policy of summary execution. Even if you think it is OK to assassinate terrorists, it OK to assassinate a US citizen just because the government alleges it has certain evidence that someone is a terrorist — even if that "evidence" includes fingerprints? Could the government be wrong about such a thing? Would they, dare I say, get it wrong intentionally to "bag another terrorist"?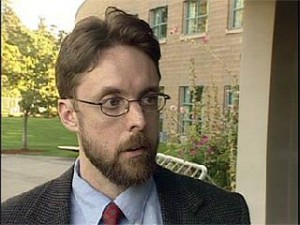 To answer some of these questions I direct you to the case of Brandon Mayfield, Portland attorney and recipient of some "unwanted attention" from the US government in the "war on terrorism" [3]. Mayfield was arrested in 2004 by the US authorities on suspicion of connection to the Madrid train bombings. The centerpiece of evidence? A fingerprint match. And, as it turns out, nothing else.
Mayfield hadn't been out of the country in at least a decade (provable by his passport, and data the US already had), was a former army reservist, and a mild-mannered family man, who happened to have converted to Islam when he married his Egyptian-American wife.
But he was arrested, held under a false name and quasi-renditioned to an unnamed facility (within the US) by the time the news of his arrest as a suspect in the Madrid bombings had reached the press. As far as the general public was concerned, at that point, the Homeland Security State deserved kudos for a "baddie" snagged in the War on Terror!
That might have been the end of Mayfield had he not been a lawyer, and had the Spanish police not contradicted the US evidence. Mayfield won a subsequent legal challenge to his arrest and treatment, with a Scotland Yard fingerprint expert calling the FBI's supposed "match" to Mayfield "horrendous" [4]. Mayfield was paid $2M by the US for the ordeal, an admission of horrible policing misconduct if I've ever seen one (there's no general right to be paid an award simply due to being a government suspect in a crime; misconduct is required) (See [5] for more details of what Mayfield and his family were put through).
So here we have a US citizen, within the United States, given some of the worst treatment a "terrorist suspect" can receive (short of being tortured) — all based on "fingerprint evidence" that turned out to be overtly erroneous (if not fabricated). Is the analogy to Awlaki becoming obvious?
To put it succinctly, if we had Predator Drone strikes in the US, or were Mayfield outside of the US, he might have simply found himself vaporized, and that would have been the end of it.
Mayfield, as it turns out, was back in the news recently, but not in a way that made the connection to the issues surrounding the al-Awlaki assassination obvious.
You see, being paid a sizeable settlement was not enough for this incredibly patient and patriotic man of principle, and he has been suing in federal courts ever since to overturn spying aspects of the PATRIOT Act used against him. A few years ago he won in Federal court [6], and when the Bush (and then Obama) administration appealed, he beat them again (last week) in Federal appeals court [7].
So, when you think of the kind of person that a policy of assassination of US citizens-terrorists threatens — even when there is alleged "physical evidence" — think of Brandon Mayfield, not an "Islamist" like al-Awlaki. al-Awlaki certainly advocated violence, and may or may not have been innocent of direct involvement in terrorist acts (now we'll likely never know), but government policies should be tailored to consider the harm to the most innocent persons they might ensnare.
Epilogue.
Unfortunately, we can take this analysis even farther and find evidence of even more Homeland Security State malfeasance. If one looks even a little bit into Mayfield's case, one finds disturbing details. For instance, Mayfield's home was broken into soon after 9/11, yet nothing was taken or overtly disturbed [3]. Mayfield noticed this and feared for his family's safety. Yet it wasn't clear what was going on until 2004.
So one has to ask: if the US security apparatus broke into this man's home up to 3 years before he was arrested and was thus surveiling him the entire time, yet has admitted he was totally innocent of involvement in terrorism, shouldn't they have KNOWN his innocence before the fact?
Further, the FBI apparently leaked news of his arrest to the press. Now, why go to all that trouble of stuffing Mayfield in a deep dark hole, with minimal access to him by the public (especially rights advocates), if one is simply going to leak news of his arrest to the press? It utterly reeks of a setup.
Finally, virtually all of the details of the "fingerprint match" ordeal are disturbing. It took multiple attempts by the Spanish police to overrule the FBI on the supposed "match", despite the shoddiness of the work [4].
Would the US intentionally set an innocent US citizen up as a "Islamic terrorist"? You decide. But if you think there's even a small chance of that, you should be deeply disturbed by the present reality of a government policy of assassination of US citizens it deems a threat.
References.
1. The due-process-free assassination of U.S. citizens is now reality
http://politics.salon.com/2011/09/30/awlaki_6/singleton/
2. Jake Tapper vs. Jay Carney on President Killing U.S. Citizens (Video)
http://www.youtube.com/watch?v=c6bgwZGZiIo&feature=player_embedded
3. Brandon Mayfield – Wikipedia
http://en.wikipedia.org/wiki/Brandon_Mayfield
4. "That's not my fingerprint, your honor"
http://www.forejustice.org/wc/mayfield/jd/brandon_mayfield_jd_issue25.htm
5. Anti-Fourth Amendment Patriot Act
http://thenewamerican.com/usnews/congress/6988-anti-fourth-amendment-patriot-act
6. Vengeance is Brandon Mayfield's
http://news.salon.com/2007/10/03/brandon_mayfield/
7. US: Judge rules part of Patriot Act unconstitutional
http://www.sott.net/articles/show/235681-US-Judge-rules-part-of-Patriot-Act-unconstitutional