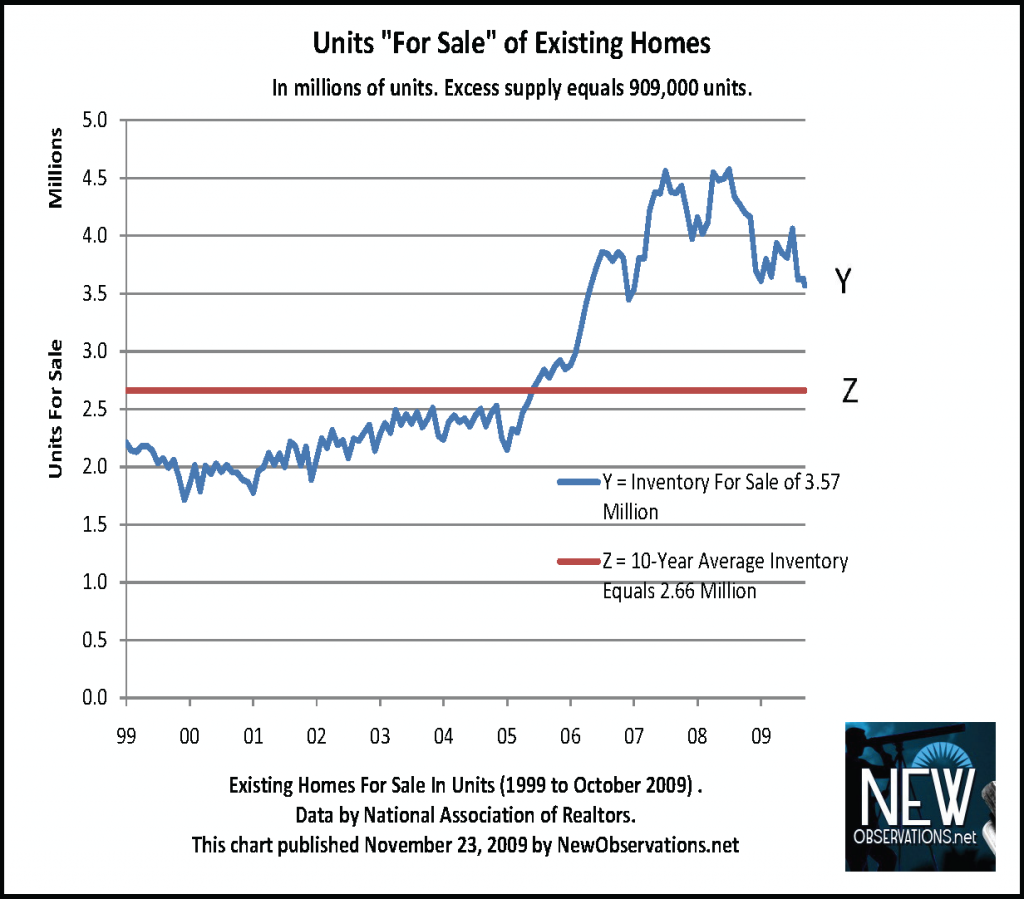 Inventory of single-family homes fell 60,000 units in October. They remain oversupplied by 908,000 units when compared to the long-run average.
The total of existing units for sale equals 3.57 million, according to the National Association of Realtors (NAR) in its release today of October data. The long-run average is 2.66 million.
Please click here to see the rest of the story.
Michael David White blogs at NewObservations.net.