derivatives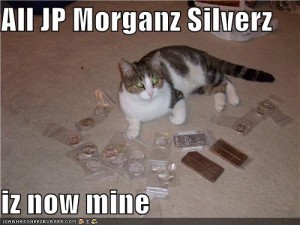 JP Morgan is the largest silver short-seller in the history of the world. JP Morgan is the "custodian" for the largest "long" silver fund in the history of the world, making this one of the largest conflicts of interest in all of history.
24Oct2011 |
JeffNielson
|
1 comment
|
Continued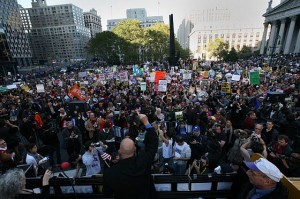 The Occupy Wall Street movement is the first, tentative step in a process which 2,000 years of history teaches us is absolutely inevitable. Whether it is this movement which (eventually) facilitates real, equitable changes in our economies, or whether it is ultimately replaced by something bigger and better, the "message" which these people are sending is simple: the pendulum of history has begun to swing back.
17Oct2011 |
JeffNielson
|
3 comments
|
Continued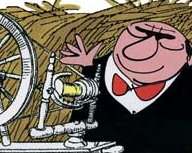 Clearly, with S&P claiming that its rating is merely some worthless, ornamental decoration which is tacked-on to various financial products, there should be no possible reason for the rabid theatrics of the U.S. government which followed. It is only in a marketplace where the vast majority of participants are ignorant about these disclaimers that the reaction of the U.S. government is rationale…
24Aug2011 |
JeffNielson
|
0 comments
|
Continued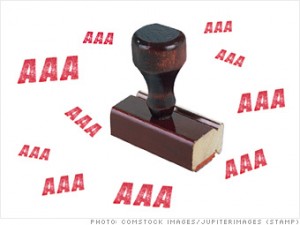 … supposedly our legal systems don't allow a group of people to call themselves "experts" when they are pocketing fat fees for their analysis/assessment of the quality of complex financial products; and then to say "Just kidding. We're not experts, and no one should base any financial decision on our opinions" once such "opinions" have been shown to be severely flawed.
22Aug2011 |
JeffNielson
|
0 comments
|
Continued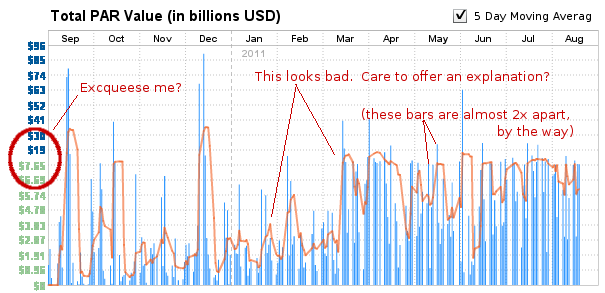 If you were wondering if Treasury fails-to-deliver, a potential major manifest threat to market stability from the fall 2008 crash had been eliminated, the latest data from the DTCC will confuse and worry.
20Aug2011 |
admin
|
8 comments
|
Continued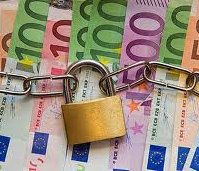 The ultimate goal of these ruling Oligarchs is nothing less than the full, economic integration of Europe. Not only would this bind every European citizen to the debts of all the individual Euro states, but once full economic integration had been achieved then Europe's wealth could be plundered as a single entity – much more efficient than their current nation-by-nation looting.
1Aug2011 |
JeffNielson
|
0 comments
|
Continued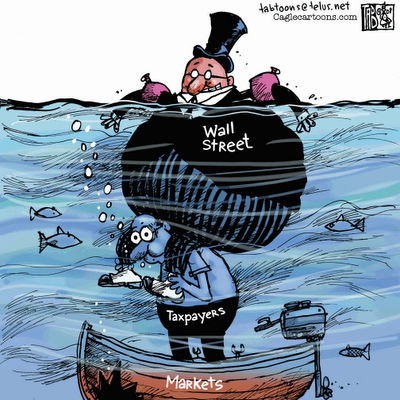 In this installment I will focus on the second strategy for completing the looting of Europe. It is a mere two-word phrase, and arguably the most-odious two-word combination in the realm of 21st century economics: "loss guarantees". It is the ultimate form of "welfare" for both the banker Oligarchs and the bond parasites
28Jul2011 |
JeffNielson
|
2 comments
|
Continued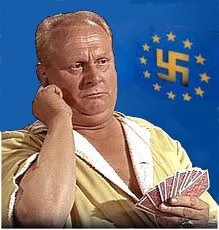 … the decision by Western banking authorities to designate the national gold hoards of these nations as "collateral" for their (fraudulent) bond debts has two entirely different (and separate) motivations. If the gold still exists, then naming gold as collateral for debts which could never be repaid (and where default is imminent) is nothing less than the theft of these nations' gold reserves.
25Jul2011 |
JeffNielson
|
0 comments
|
Continued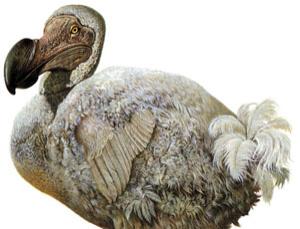 Connecting the dots of recent revelations of the Fed's market manipulations jointly with the money center banks amidst the bailouts, as well as the public oil market manipulation, with evidence of long-running gold and silver markets manipulations and interest rate manipulation through derivatives.
22Jul2011 |
RobKirby
|
0 comments
|
Continued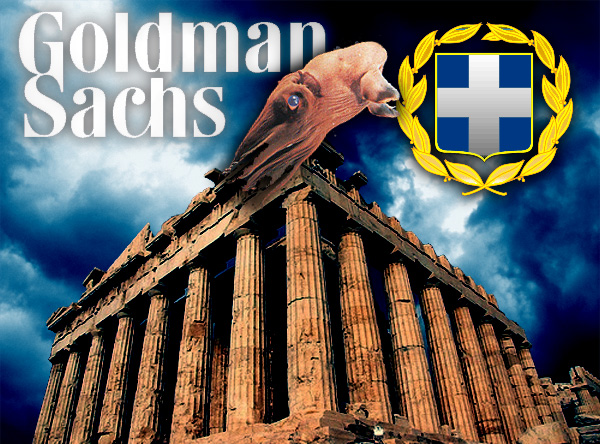 The banksters had already perfected their terrorist weapons: interest-rate swaps and credit default swaps. Now they needed to determine if they actually "worked" – i.e. if their scam-victims were gullible enough to be fooled by bankster double-talk, and if our legal systems would "tolerate" this massive, systemic fraud.
22Jul2011 |
JeffNielson
|
0 comments
|
Continued