Archive for RobKirby
Rob Kirby was born in 1960 in Halifax, Nova Scotia and moved to Toronto, Ontario with his parents when 11. He received his post secondary education at York University [Economics] in Toronto. When he finished his degree, he went to work in the financial district [Bay St.] in Toronto. He worked on an institutional trading desk for most of the 1980s and right up until 1996. He also worked for 11 years at Prebon Yamane, an international inter-dealer broker of foreign exchange and interest rate products. He spent an additional year at another money/bond broker called Freedom Bond Brokers [which has subsequently been bought out by Cantor Fitzgerald], then spent two years at Garban Inc., another inter dealer bond brokerage in Toronto - and left the industry in 1996. He started writing in 1997, and was involved in a number of entrepreneurial pursuits from marketing Buffalo meat to a part time stint in the giftware business. In 2002, he went to work for Investor's Group, the largest Mutual Fund Company in Canada. He worked there up until September '04 when he resigned to write about the markets - and his book - from a "gold bug's" point of view.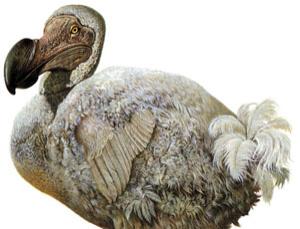 Connecting the dots of recent revelations of the Fed's market manipulations jointly with the money center banks amidst the bailouts, as well as the public oil market manipulation, with evidence of long-running gold and silver markets manipulations and interest rate manipulation through derivatives.
22Jul2011 |
RobKirby
|
0 comments
|
Continued

Did the Fed join the BIS in 1994 in order to conduct its gold manipulation activities under the shield of diplomatic immunity? Rob Kirby explores.
16May2011 |
RobKirby
|
1 comment
|
Continued

You see folks, when you are printing money like a banshee and telling the world that inflation is running at 2 % – you don't want interlopers with deep pockets – like Amaranth – bidding the price of strategic commodities like natural gas – UP.
19Apr2011 |
RobKirby
|
4 comments
|
Continued

This paper is written as a response to market observers who opine, "how can the price of precious metals be suppressed when their prices have empirically gone up 4 fold and more over the past 10 years?" The following graph depicts the price performance of silver over the course of 2010, paying special attention to […]
28Mar2011 |
RobKirby
|
1 comment
|
Continued

The purpose of this article is to draw particular attention to the recent disparity in crude oil prices – namely the difference between two benchmarks – West Texas Intermediate [WTI] and Brent [North Sea] Crude. Historically the price of WTI trades at a premium to lesser quality Brent North Sea Crude. This paper lays out […]
8Feb2011 |
RobKirby
|
1 comment
|
Continued

Kirbyanalytics subscribers received the following fast blast [in blue] appended below late Tuesday night, Jan. 25, 2011: The Thompson Reuters CRB index weighting has not changed since 2005. However, virtually all other commodities related indexes do rebalance in early Jan of every year. For instance the $CCI consists of 17 commodity constituents – with 5.88 […]
27Jan2011 |
RobKirby
|
1 comment
|
Continued

The purpose of this article is to demonstrate how the Federal Reserve – through its proxy money centre banks – has taken complete control of the interest rate complex enabling them to arbitrarily price capital at or near zero. This has only been possible with accommodation of the ruling elite who mutually benefit from these policies.
13Jan2011 |
RobKirby
|
1 comment
|
Continued

Unless J.P. Morgan and HSBC are LYING to regulators as to the extent of their silver market activity – there are other MASSIVE players in the silver price suppression game. Who ever these 'players' are – metaphorically, they MUST BE BLEEDING FROM EVERY ORIFICE with silver's parabolic run up in price over the past few months.
10Dec2010 |
RobKirby
|
1 comment
|
Continued

How many of you have noticed the change in news? The flavor of the news has markedly "changed" in the past 4 or 5 months – have you noticed it? Who has picked up on the likes of Fox News' Glen Beck and his 'about face' on many key issues. Over the past number of months personalities like Beck have completely reversed their positions on subjects like the existence of World Government and FEMA CAMPS – going from complete denial to admitting they exist and the fact that they are intended for the American people.
23Nov2010 |
RobKirby
|
4 comments
|
Continued