General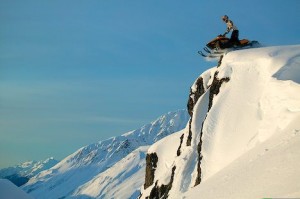 The bottom line here is that the gravy train of no accountability, no consequences spending is over.
19Jul2011 |
Lee Adler- The Wall Street Examiner
|
1 comment
|
Continued

The media attacks on "speculators" continue unabated. The goal: to demonize commodities-investors in the eyes of the deluded masses, to punish then with malicious regulatory actions (like that perpetrated by the CME Group in both the silver and oil markets), and ultimately to try to bully these people into letting go of their (safe) commodities – and returning to banker-paper, where the bankers can then continue their relentless stealing-through-money-printing.
14Jun2011 |
JeffNielson
|
0 comments
|
Continued

The most serious flaw in most analyses of the financial crisis the failure to correctly see the various causes put forth as the outcome of a single fundamental factor: the Federal Reserve and its permanent and perpetual policy of inflation.
22May2011 |
admin
|
3 comments
|
Continued

by Aaron Krowne Founder, ML-Implode.com Many have generated ample prose lately in the latest rumble in the deflationist/inflationist street brawl (a debate still largely ignored by the mainstream media, which continues to broadcast little besides the "Carry On, All Is Fine" message).   So I won't add any more to that prose.  But I did want […]
6Apr2011 |
admin
|
6 comments
|
Continued

The purpose of this article is to draw particular attention to the recent disparity in crude oil prices – namely the difference between two benchmarks – West Texas Intermediate [WTI] and Brent [North Sea] Crude. Historically the price of WTI trades at a premium to lesser quality Brent North Sea Crude. This paper lays out […]
8Feb2011 |
RobKirby
|
1 comment
|
Continued

Sales moved barely above the worst crash readings in November as the last five months have all registered in the Top 10 of demand weakness.
27Dec2010 |
MichaelWhite
|
0 comments
|
Continued

How many of you have noticed the change in news? The flavor of the news has markedly "changed" in the past 4 or 5 months – have you noticed it? Who has picked up on the likes of Fox News' Glen Beck and his 'about face' on many key issues. Over the past number of months personalities like Beck have completely reversed their positions on subjects like the existence of World Government and FEMA CAMPS – going from complete denial to admitting they exist and the fact that they are intended for the American people.
23Nov2010 |
RobKirby
|
4 comments
|
Continued

In what is sure to go down in free speech history as a gross error, if not a blatant miscarriage of justice, ML-Implode.com has been denied its motion for anti-SLAPP dismissal in the Maryland lawsuit, Russell vs. Krowne (et al.) (a-k-a Global Direct Sales and The Penobscot Indian Tribe vs. Implode-Explode Heavy Industries, Inc./ML-Implode.com). The […]
13Jul2010 |
admin
|
17 comments
|
Continued

New Observations estimates excess inventory for sale equals 1.4 million units with over 4-million homes on-the-block, a figure hovering just 11 percent below peak-crash inventory, while at the very same time the realtors' chief economist forecast Monday that "the housing price correction appears essentially over." A respectable 521,000 units sold in April, yet inventory for […]
25May2010 |
MichaelWhite
|
0 comments
|
Continued

At the beginning of Dec, 09, I wrote an article detailing the "Sweetheart buy viagra pill Deal" that the FDIC gave to OneWest Bank to buy the assets on Indymac. The article described the reimbursement details whereby a failed portfolio loan would result in reimbursement rates of either 80% or 95% of the losses, based […]
16May2010 |
pulatie
|
11 comments
|
Continued